Members: Tarku (Guitarra y Voz), Magic (Guitarra y Coros), Viejo (Bajo) & Yumix's (Bateria)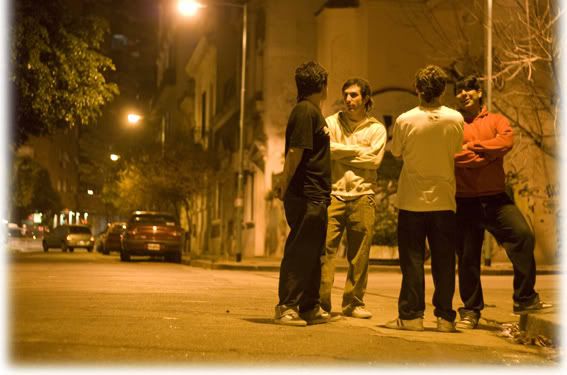 Termino el proceso de grabacion de nuestros nuevo EP titulado "HOY PUDIMOS" y estamos muy contentos por como quedo.
Este nuevo material de estudio, contiene 7 temas propios a puro hardcore melodico, dos de ellos cuentan con la participacion de dos amigos como lo son Adrix (OneDay) y Nat-D (Rhonda and The Monitors) que con sus voces les pusieron su toque a los temas.
Les queremos agradecer a ellos por sumarse a este proyecto y al Kolo que le puso la mejor onda! Pronto estara en la calle, bateas y recis.





"Cuesta Creer" (2006)
DESCARGALO GRATIS ACA / FREE DOWNLOAD

Visitanos en:
Myspace
|
Blog/Web
|
Fotolog
|
MSN/Mail
|
Youtube
|
Facebook Perfil
|
Facebook Page
|
El Sonar
|
Flog Friends
|